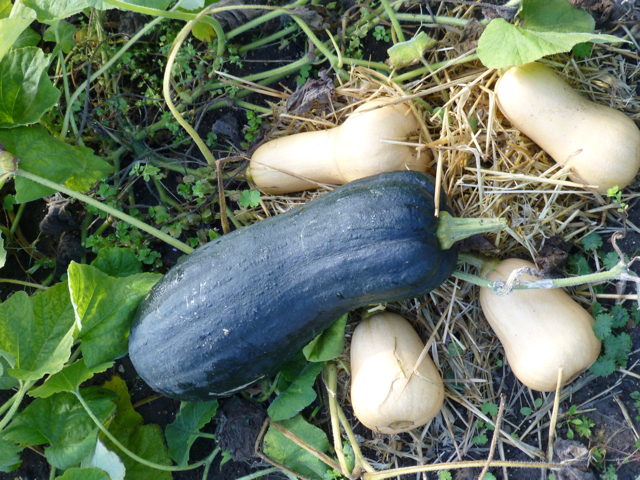 No – this is not a marrow.  It is  wrinkled butternut squash AKA zucca rugosa grown from a packet from Franchi Seeds.  Jade coloured, thick skinned and said to be tasty beyond compare.  Here is one sitting in my allotment  beside the usual ones that wear American tan tights.
I sowed and planted out four plants – some are moss green others the deeper intense colour which makes for interesting genetic variety.    The plants have grown huge.  We have cut off extra growth, removed leaves to let the squash take up sunshine and finally put them on a bed of straw.  I'm going to take them in to store and suspect they will keep for a good few months.
To open them up, I guess I will need a saw.